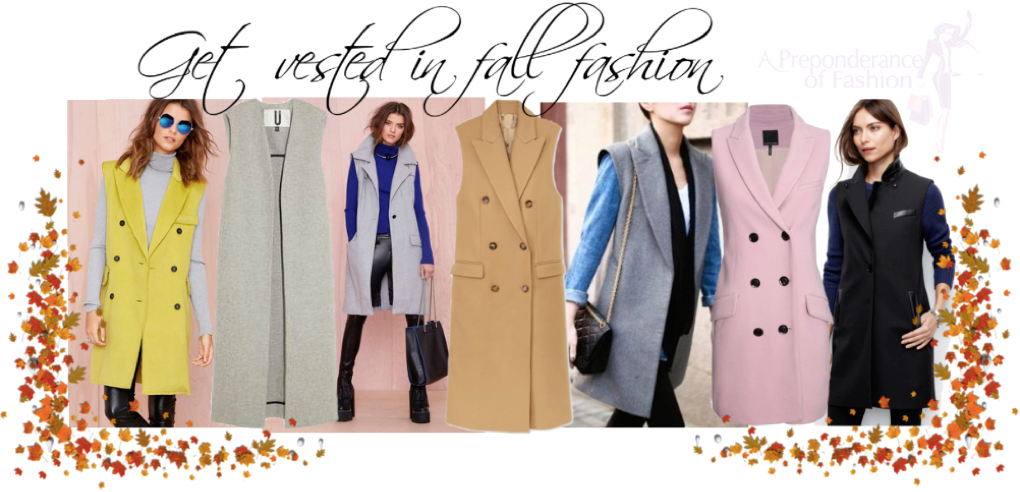 These long vests and sleeveless coats are styled below
Yesterday's "How to get away with Murder" showed Liza Weil (who you may know from Gilmore Girls) wearing a beautiful trench dress. I love pieces that work double-duty and this dress would also work worn open, like a vest. It is no wonder why it is almost sold out (on sale here).

Long vests and sleeveless coats are great cold weather transition items. I live in Northern California and travel a lot so I like layering with long vests to help me get acclimated to varied temperatures. 
How to style a pink long vest: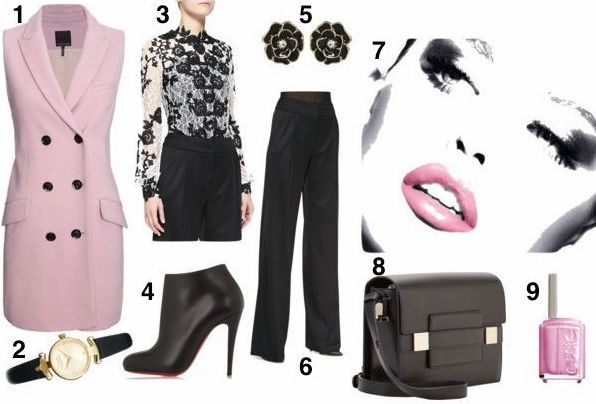 Using colored suits can easily reflect 80s attire. Similarly, shopping vintage but not modernizing looks will make you look outdated. When I track down my dream Thierry Mugler suit I will at least remove the shoulder pads. This pink Marissa Webb vest (also available in gray) is an easy and sophisticated way to add color to your wardrobe.
How to wear bright outerwear like a lime vest to work: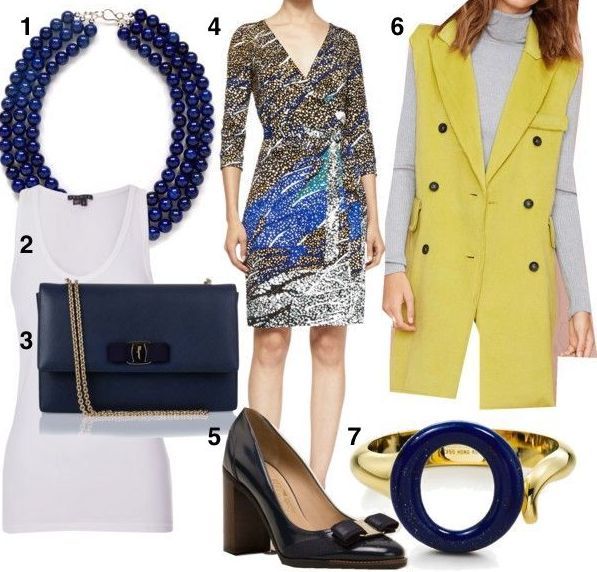 Even a lime colored vest can be work appropriate. I paired it here with a printed wrap dress as an example of when you do not have to keep your outfit muted because of one vibrant piece.
How to style a long vest in a stylish work appropriate look: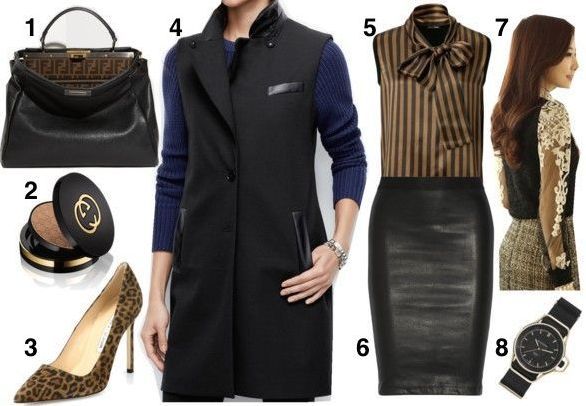 For office environments try classic black heels and add in a mixed print through a scarf. If your office is conservative, also swap the leather skirt for a classic wool blend. 
How to style a long vest aimed at happy hour dressing:
This last grouping shows a few different heels because my suggestion is to pick a shade that goes with your skin color. The Nudes Collection by Louboutin is a good start. Adding a cashmere sweater or top with lace or embroidered sleeves would complete the look. 

I am petite so my concern is not appearing bulky while layering. I have broad shoulders and a narrow waist so belted or slim tailored outerwear is my preference. Long vests can be tricky and even at a petite length usually need a visit to the tailor (I am 5'1′).
Links à la Mode: The IFB Weekly Roundup