Does Cuba need luxury fashion?
Hooray for the lifting of the Cuban embargo. Now America can smack Cuba with some capitalism and export Kardashians. And for good measure, why not host a high priced luxury goods fashion show in Havana's Paseo de Prado—the center between Old and New Havana.
Okay fine, we did not export the Kardashians. They went on their own and returned. :-/
But Chanel Cruise 2017 was just hosted in Cuba on May 3rd. This show was the first international fashion show held in Cuba since its communist revolution. And Chanel's first Latin American show.
Top 3 ways Lagerfeld's Chanel Cruise 2017 was inspired by Cuba:
Chanel's pearl studded sequined hat is reminiscent of both a Parisian beret and Che Guevara. The beret is a perfect hybrid of French and Cuban culture. Of course, Lagerfeld opted for Chanel's logo instead of a star.
Chanel's collection has many classic and modern pieces utilizing '50s car prints. Although spare parts to American made cars were hard to come by, Cubans have maintained their '40s and '50s vehicles. —For an affordable option that is more retro, check out this cheaper option: a 50's A-Line Cadillac Print Dress.
Chanel's clutch with a cigar box design is a nod to Cuba's product with the most mystique. And now that this formerly forbidden fruit is legal, Chanel is teaching us how to up-cycle the wooden boxes left over from cigar parties.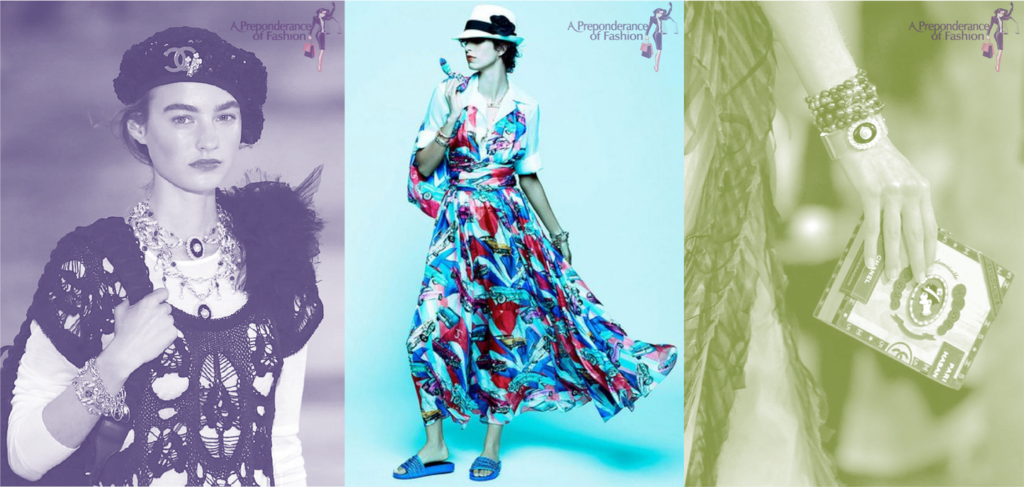 These looks are inspired by Cuba and were showcased there but will not be sold in Cuba.
These designs will only come close to being sold on the island if some Cubana decides to supplement her new AirBNB income* by introducing the island to some counterfeit fashion. And even then this crafty Cubana would probably end up selling these goods to Americans.
Counterfeiters do not have Robin Hood ethics or Che Guevara ideals.