Converse is suing to stop others from copying what it claims are distinctive elements of its design, introduced in 1917: rubber toe cap, rubber bumper, two thin black stripes, and diamond pattern sole.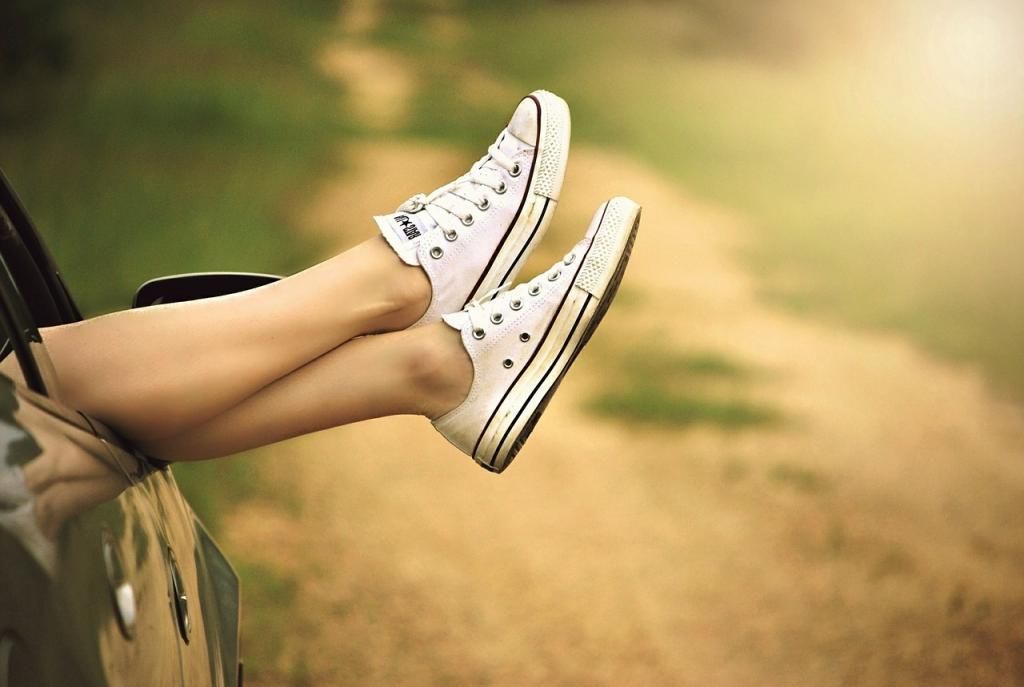 I tweeted about this Converse fashion law case but decided to expand on it here because articles covering the case have confused copyrights and trademarks. 
A licensing deal with the government is a smart business move. Chuck Taylor All Star shoes not only gained popularity for being the first basketball shoe, but they garnered popularity in the streets as lingering prison attire à la baggy pants: aside from pants and tops or jumpsuits (depending on the coast), white Chuck Taylors were state issued to prisoners.

This month, in the United States District Court in Brooklyn, Converse filed 22 separate lawsuits accusing 31 companies of trademark infringement. Companies named in the suit include Bob's, Kmart, Ralph Lauren, and Tory Burch.
Below are real Converse Chuck Taylor All Star sneakers, starting at $14.98:
Below are some (inspired or infringing depending on court outcome) lookalikes, starting at $12.87:
You do not need a registered trademark in order to bring a federal lawsuit under 15 U.S.C. 1125(a), but having a federally registered mark makes your case much stronger.
A USPTO trademark search does not reveal Converse trademarks for marks claimed to be protected in these lawsuits; however, without filing any document or application you still can retain some trademark rights. Some trademark rights, albeit relatively weak rights, can be established based solely on legitimate use of your original marks.
Advantages of a federal trademark registration include:
a legal presumption of the registrant's ownership of the mark and the registrant's exclusive right to use the mark nationwide in connection with the goods and/or services listed in the registration;

constructive notice to the public of the registrant's claim of ownership of the mark, which can make a court judgment against infringers more likely; and

the ability to file U.S. registration with the U.S. Customs to prevent importation of infringing goods, (which Converse is now doing).  
Technically, a trademark lawsuit based on 1125(a) is not a trademark infringement lawsuit, but rather one based on likelihood of confusion, which is a form of unfair business practices.

Anything that is functional (such as a shoe itself), cannot be protected by trademark law. The rubber bumper and toe caps seem functional. Even if these features are found to be decorative rather than functional, they have long been used by other designers so any trademark protection could have lost for failure of Converse to protect or 'police' the trademarks. 
♥ 
Thanks for reading and supporting my site 
♥