Damier trademark denied to Louis Vuitton.
Louis Vuitton is a hot topic in fashion law discussions. Aside from having widely recognized branding, Louis Vuitton is known to police its marks.
But Louis Vuitton was actually denied its trademark for its checkerboard damier print.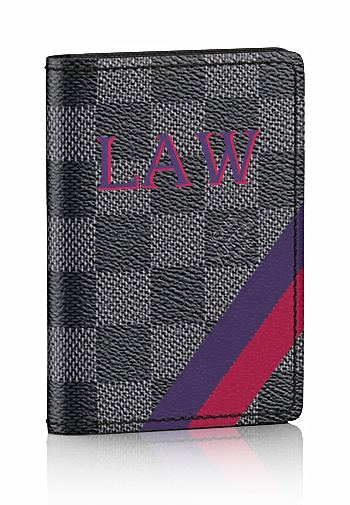 German retailer Nanu-Nana initially challenged Louis Vuitton's trademarks in 2009. The marks in question covered the damier checkered pattern in a dark brown and beige, granted in 1998, and a black and grey, granted in 2008.
Do you think Louis Vuitton when you see checkerboard print (like this)?
In 2011, the First Board of Appeal of the Office for Harmonization in the Internal Market (OHIM), canceled Louis Vuitton's damier trademark rights.
OHIM stated that the checkerboard pattern "was a basic and banal feature composed of very simple elements and that it was well-known that that feature had been commonly used with a decorative purpose in relation to various goods."
Louis Vuitton appealed to the European Union's General Court.
LV's counsel argued that the pattern was complex, particular, and original. But the EU's General Court ultimately agreed with OHIM and decided the public would not perceive the design as an indicator of source.