Bonjour mes amis!

Have you heard of C Wonder?


While attending Fordham Law's fashion law bootcamp last month, I wandered over to the shops at Columbus Circle mall.
One of the stores at this shopping center is C Wonder: a colorful and enchanting little shop. C Wonder entertained me because the selection of things was delightfully all over the place and I could recognize the style of things as being inspired copies of popular unnamed originals.
It has been debated if Tory Burch's ex-husband, Chris Burch, opened C Wonder using secrets and style of Tory Burch or if the aesthetic is truly just his style. That idea aside, I found knockoff designs of famous brands such as Hermès, J Crew, Tory Burch, Longchamp, Jonathan Adler, Goyard, and Kate Spade.
True to my instagram obsession, I snapped a few pics while perusing the store. And yes, all items are made in China.
Do you recognize the designs below as reminiscent of other brands?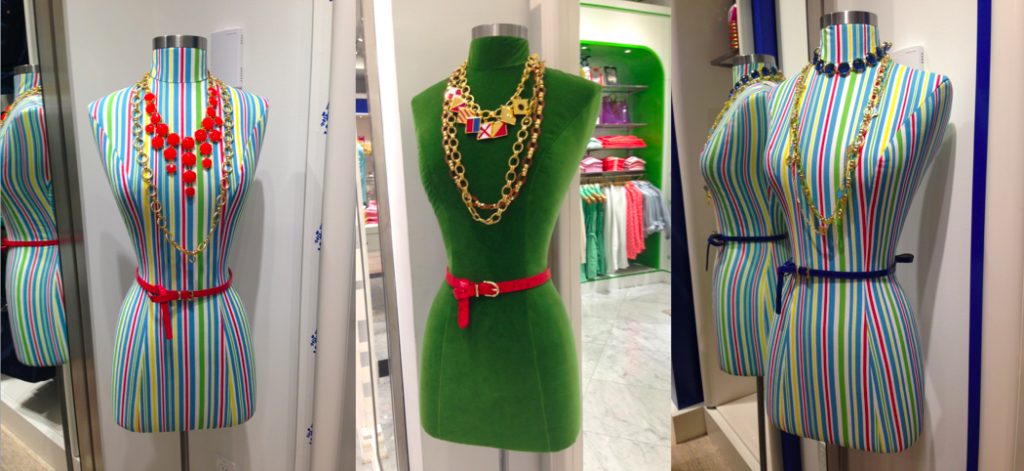 C Wonder seems to sell everything. I wish these brightly colored mannequins were for sale!
Anyone up for some arm candy? Then put your hands up! C Wonder serves up serious faux bling. While the baubles and jewels are not unique, there is a nice variety of well made jewelry.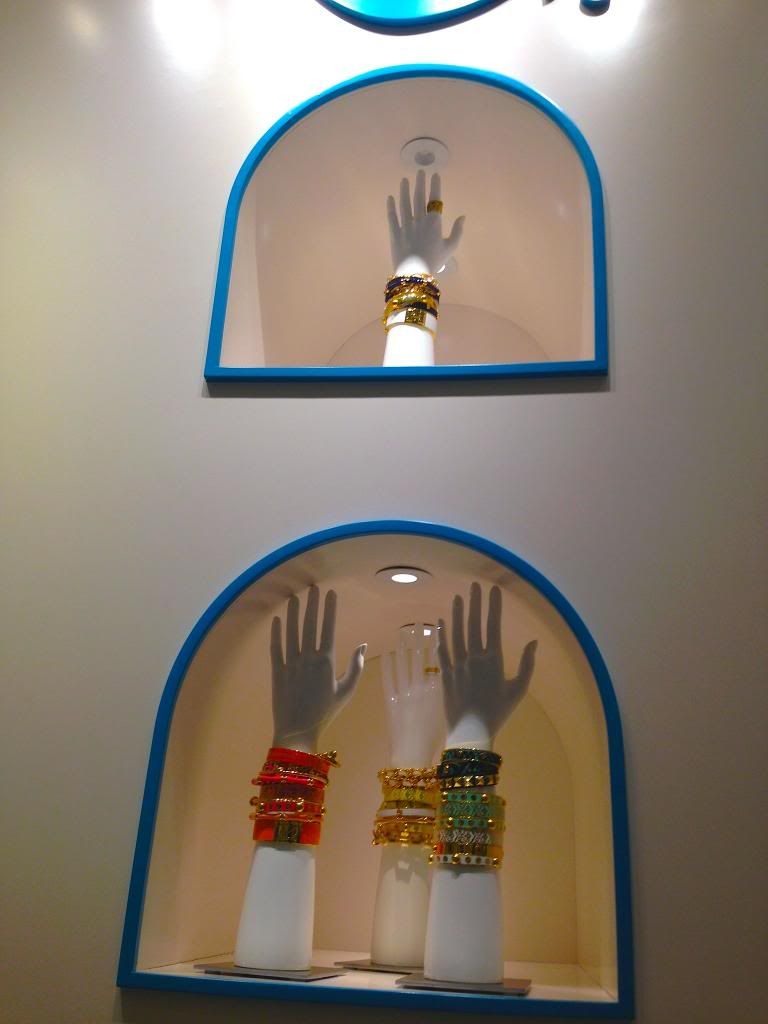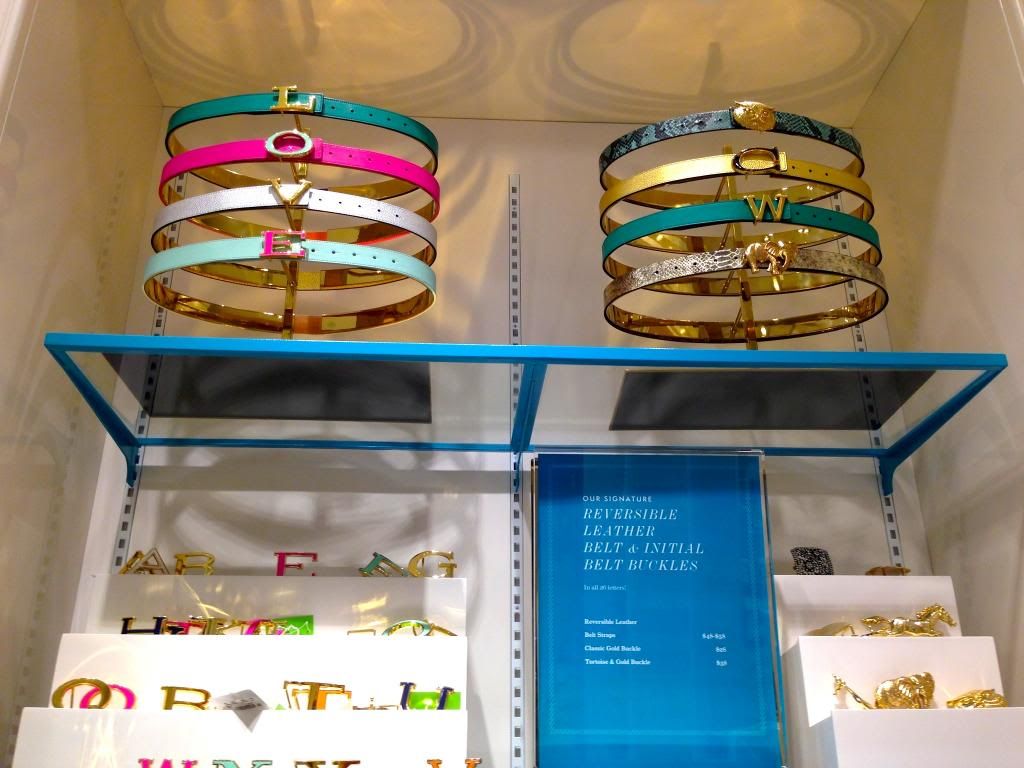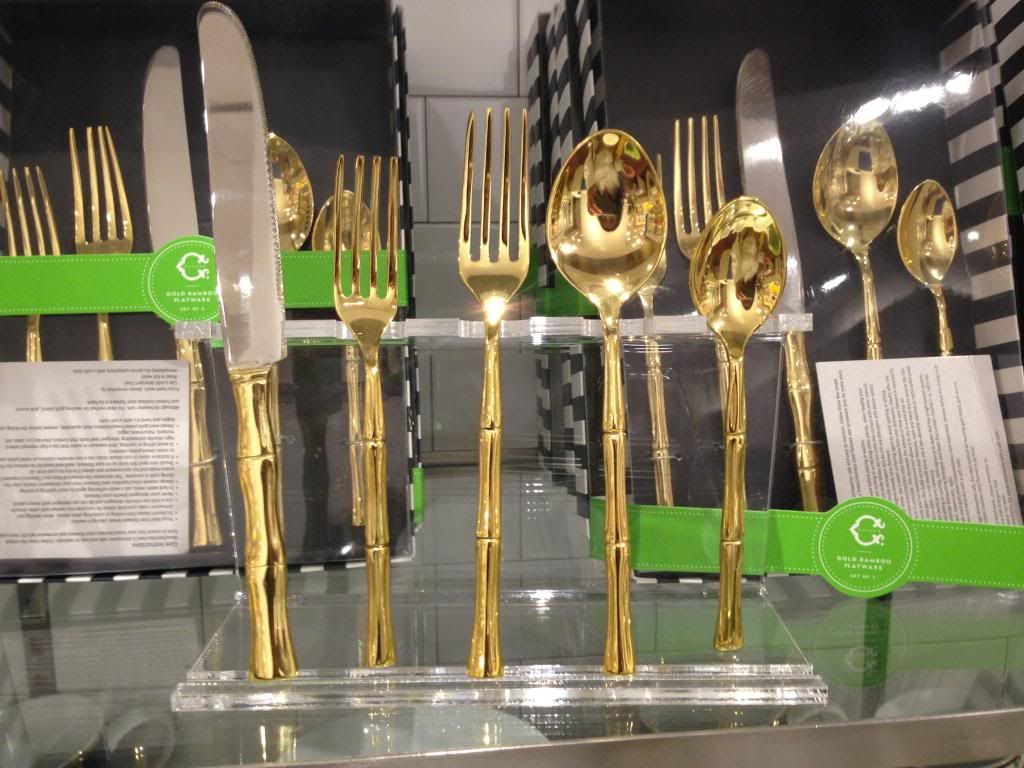 C Wonder has products in all categories!
Usually a new brand comes out focusing on a specific category such as ready to wear, home goods, or jewelry. As the brand grows it can use licensing to its advantage by joining with companies that already manufacture other products that would appeal to the brand's customers and serve as a seamless expansion. An example of this kind of licensing is Kate Spade's dinnerware licensing arrangement with Lenox.
Since this brand is developed and backed by billionaire Chris Burch, the branding and marketing approach has been different than most new brands. Burch is opening stores in many locations and pushing products into numerous categories.
Chris Burch is a veteran in women's apparel. While still attending college in 1976, Chris delved into the fashion industry. Along with his brother and a $2,000 investment, Chris started preppy apparel company Eagle's Eye. This brand was later valued at $60 million in 1998. I won't be surprised at the rise of C Wonder, even if it is heavily borrowing ideas from the successes of already popular brands.
♥
Thanks for reading and supporting my blog!
♥