Bonjour mes amis!
GQ recently had an article about high fashion sneakers continuing to be on the rise. I found one pair particularly pinteresting:
GQ printed the picture above along with the following:
"Nike's Air Jordans have been knocked off by everyone. Yes, even the high-fashion brands. But instead of heading down to Fashion Week and smashing in pomaded heads, Jordan's designers are battling back. The brand's newest collection features its classic Jordan 1 silhouette in high-end leathers, simplistic solid colors, and a woven look that's more runway than hardwood."
However, I am left wondering why the designers thought they were being so innovative. Of course the woven look is more runway. It is also more Bottega Veneta than MJ!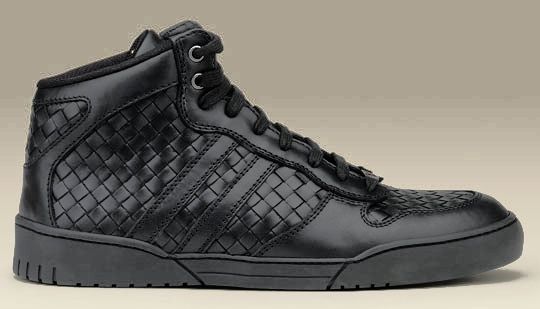 Bottega Veneta woven trademark originals
I love the idea of a high-end pair of Jordans, particularly since the resale prices already climb into high-end designer price ranges; however, I am underwhelmed by the lack of originality. I can't help but think of the Bottega Veneta woven trademark sneaker design.

I wonder if Nike attorney's made sure the new designs don't feature a configuration of slim, uniformly-sized strips of leather, ranging from 8 to 12 millimeters in width, interlaces to form a repeating plain or basket weave pattern placed at a 45-degree angle as that would infringe on the trademark recently granted to Bottega Veneta (read TTAB decision here).

For those of you who may not be familiar with Nike's Michael Jordan designs, here is a link to a previous post of mine on Instagram. Below are more classic Jordan designs:

Here is a link to a pair I think are actually unique but also in line with classic MJ style.

Anyway, a release date for Jordan Brand's high-end $400 Nike sneaker is scheduled for this month's end. The sneaker design, called the Jordan Shine, will be part of the Russell Westbrook* x Barneys collection. The Jordan Shine will release on Saturday, July 26th at select retailers (such as Walter's Clothing, inAtlanta).
♥
Thanks for reading and supporting my blog!
♥
*Russell

Westbrook is a fashionable, Cali-native, American basketball player who is eminent for not repeating an outfit.