It is basically uncontested that the world is overdue for another Legally Blonde movie. But is America's sweetheart, Reese Witherspoon, so dedicated to a Legally Blonde trilogy that she will star in a self directed fashion law saga?
Well, not exactly.
Witherspoon and her lifestyle company, Draper James, is being sued for $5 million for a crime of fashion.
Jordann Weingartner is accusing Witherspoon of infringing a 'distinctive six-pointed floral design' magnolia logo she copyrighted back in 2008.
Weingartner alleges that Draper James' floral logo was ripped off of pieces from the 2008 Magnolia Collection of her multimillion dollar business named I Love Jewelry. Weingartner filed a lawsuit in federal court in West Palm Beach for copyright and trademark infringement against Draper James' flower-shaped logo.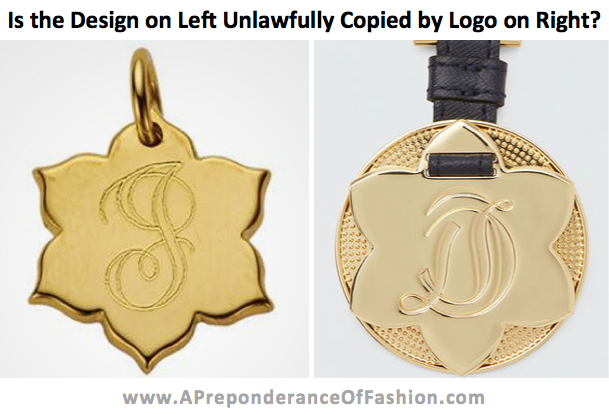 Copyright law 
Copyright infringement is the use of works protected by copyright law without permission, infringing exclusive rights granted to the copyright holder.
Weingartner's frustrations are clear:
"I drew the design for my Magnolia Collection back in 2008″…"My design actually looks nothing like a magnolia, and Draper James not only took the design, but also decided to call it a magnolia."
Weingartner further claims that Witherspoon was made aware of the original design when the jewelry designer's publicists sent a Magnolia Collection necklace to the actress some time prior to the copying.
Defenses for Witherspoon's fashion law team
Different arguments may be used to combat this type of fashion law allegation.
The fair use doctrine protects some secondary works that borrow from copyrighted works. A four factor test is used to determine fair use.
Copyright invalidity is a common defense and can include that the copyrighted work was not original and lacked copyrightable subject matter.
"De minimis" use is a defense that admits copying but claims that the amount taken is so small that it makes no difference. This argument is often coupled with a fair use defense.
Does Draper Jame's Logo
I do not think it is far fetched that someone creating a vintage look for a flower, even a magnolia, would create an image like the ones in this fashion law dispute. I do not question the copyright-worthiness of the stylized magnolia, but the allegedly infringing design does not have the same flower petal style so I question the copyright's ability to cover the Draper James logo.
Although doubtful, if the attorney who filed Weingartner's copyright design was successful in attaining broad but strong protection, Witherspoon may need a graphic designer soon.
Do you think the Draper James logo looks confusingly similar to Weingartner's?
This case may likely play out in court.
The attorney for Draper James stated that the company is not interested in pursuing a settlement.