Nike Sues Skechers
On January 4, Nike filed a trademark based fashion law complaint against Skechers.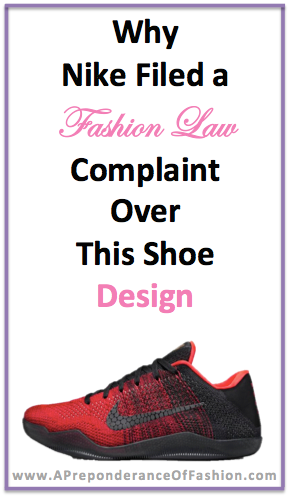 The complaint, filed in a U.S. district court in Oregon, included a 168-page document of detailed exhibits. The complaint alleges that the infringing designs include
"Skechers' Burst, Women's Flex Appeal, Men's Flex Advantage, Girl's Skech Appeal and Boy's Flex Advantage shoes, as well as Skechers' shoes bearing the same or substantially similar infringing designs, regardless of model name."
This is the second lawsuit of its kind that Nike has brought against Skechers.
In 2014, Nike-owned Converse alleged its Chuck Taylor design was infringed upon by many sneaker companies. Skechers was one of those companies.
But last year, an administrative trade judge ruled that in that situation Skechers did not infringe Nike owned intellectual property.
Below are photos of the allegedly infringing sneakers: