Today I'm updating you on a recent case with a preponderance of fashion (literally):
Antonio Brown is the entrepreneur behind LVL XIII, pronounced Level Thirteen. In June, Brown filed a trademark infringement and unfair competition lawsuit against Louis Vuitton and its parent company, LVMH.
LVL XIII is a young brand that as of late has received notable attention from celebrities: Tyson Beckford, Nick Cannon, Jason Derulo, Jim Jones, Tracey Morgan, and Nas. LVL XIII was introduced during a thriving luxury sneaker market and has been on a rise through the hard work of Brown, a laid off accountant turned fashion entrepreneur. LVL XIII sneakers are bold in design and made of quality leather and exotic skins along with equally impudent names. Brown also uses metal toe plates on his shoes. These plates are what Brown specifically alleges that Louis Vuitton has used in a way that impinges on the goodwill of his brand.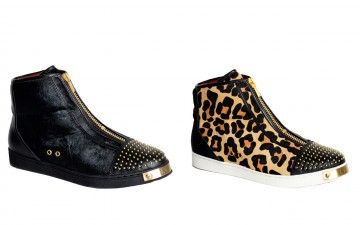 This suit was filed on June 30, 2014, in U.S. District Court for the Southern District of New York in Manhattan, where LVL XIII's showroom and Louis Vuitton's North America office are located. This fashion lawsuit seeks an injunction to keep Louis Vuitton from producing and selling any shoes that use the toe plate, and seeks damages and profits from the shoes that Louis Vuitton has already sold with its toe plate.
LVL XIII's trademark consists of a metal plate engraved with its brand name. The brand has a registered trademark for the name and has two additional marks filed for its shiny plaque: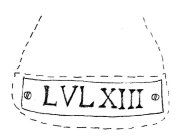 The only two plate-specific trademarks I found filed with the USPTO by LVL XIII (serial numbers 86244659 and 85868102) claim the engraved metal plate with one or two screws on either side of plates used at toe box or heels of shoes with the LVL XIII brand engraved. LV's shoes are similarly engraved "Louis Vuitton." Yet LVL XIII seems to be broadly claiming any such plate on sneakers, which is not what is on LVL XIII's still unregistered trademark filings. Brown did file a trade dress application for his designs but he did so after LV released its plated sneakers.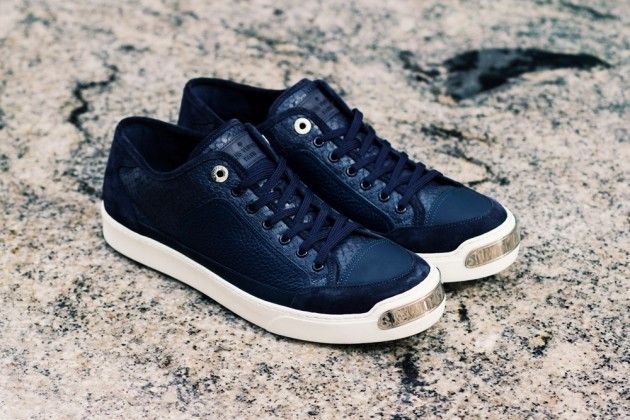 Do you think these LV metal plates cause a confusingly similar look to the plates on the LVL XIII sneakers?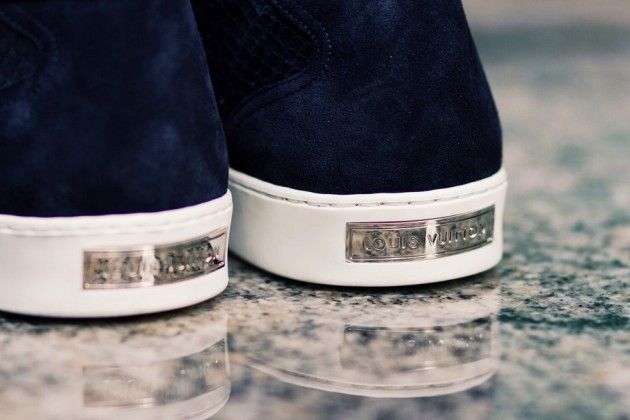 European courts often undertake a general analysis, assessing the overall
look and feel
as well as a
global assessment
of the trade marks involved.
In the US, the applicable standard differs by Circuit, but the most often cited list of factors is an eight-part test from the Second Circuit (in New York). This multi part test is known as the
Polaroid factors
(from Polaroid Corp. v. Polaroid Elecs. Corp., 287 F.2d 492 (2d Cir. 1961)).
A court using
Polaroid
will consider the following factors:
Strength

of the senior user's mark

Degree of similarity between the plaintiff's and the defendant's marks

Proximity

of the products or services


Likelihood that the plaintiff will

bridge the gap

between product areas


Actual confusion between the two marks


Good or bad faith used by secondary user in adopting its mark


Quality of the junior user's product(s), and


Sophistication

of buyers of the plaintiff's and defendant's goods or services.
Watch my Twitter for updates on this case and other
fashion law issues.
♥
Thanks for reading and supporting my blog!
♥