Have you ever had a sunburn?
Once you have had 6 sunburns your risk for getting melanoma doubles. Melanoma of the skin represents 4.5% of all new cancer cases in the USA. If not caught early it can be deadly.
Melanoma is the most common cancer in young adults aged 25 to 29—especially young women. Risk increases with age.
In honor of May being Melanoma Awareness Month, let's review melanoma facts:
SPF 15 is the minimum FDA suggested sunscreen for skin cancer prevention. You should go for a broad spectrum sunscreen to prevent against UVA and UVB rays.
How to apply sunscreen without ruining your makeup
Many beauty products currently contain SPF. But we are supposed to reapply sunscreen every two hours.
Also, when we are no longer in direct sun, our skin continues to feel the damaging effects of free radicals from the sun. So it is best if you can find a sunscreen that helps fight against skin damaging agents.
My favorite sunscreen is a makeup setter spray that contains green tea, aloe, and hyaluronic acid. And it is organic! So a face full of makeup is no longer an excuse.
I do not usually care for products with alcohol in it because I have combination skin. But this product helps keep my face matte. Since this sunscreen contains hyaluronic acid, it also increases skin hydration. —Hyaluronic acid holds 1,000 times its weight in water.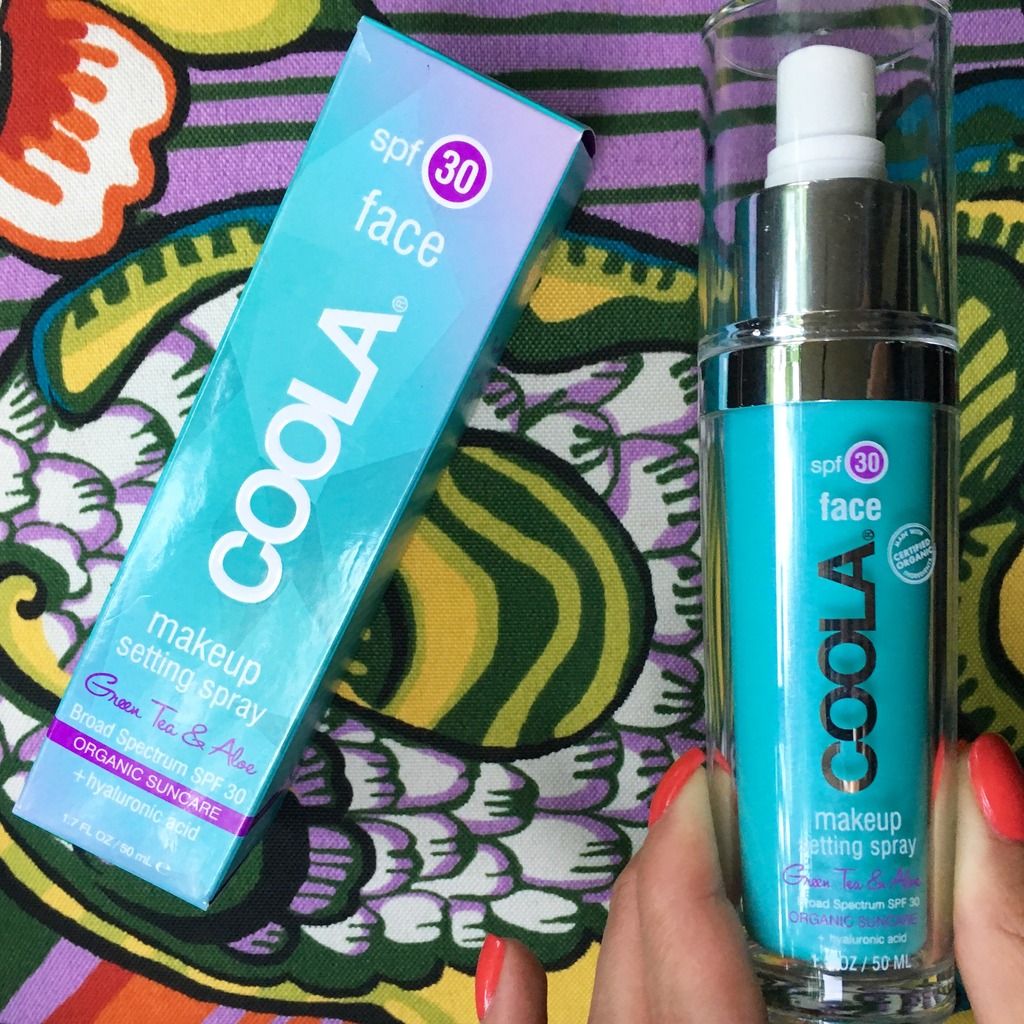 To ensure protection, you should apply sunscreen 1/2 hour before going out into the sun so your skin has a chance to absorb it.
Do you have a favorite sunscreen to share?
Below are some of my favorite SPF products. I am light skinned with an olive tone and yellow undertone. I find that products containing formulas with too much zinc do not blend in well for me. Below are some of my tried and true favorites for facial SPF: