A Black woman was forced into court with no pants on. No skirt was provided either.
On July 29th, a Black woman was transferred all the way from a Louisville prison into a Jefferson District Court… wearing a shirt. The woman was in prison for failure to complete a diversion program on a 2014 shoplifting charge.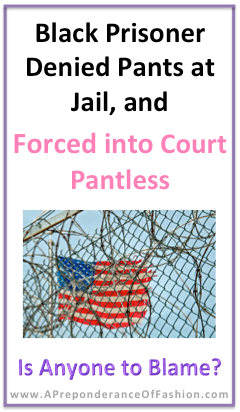 According to jail officials, she was wearing athletic shorts. But the woman showed up in court without pants. She said she was repeatedly denied appropriate clothing.
Maybe this would not have happened if her top was a crop top.
Are Kentucky jails allowed to withhold clothing from prisoners?
Jails in different states approach clothing an inmate differently. Continue Reading…